Say Hello to my little acquaintance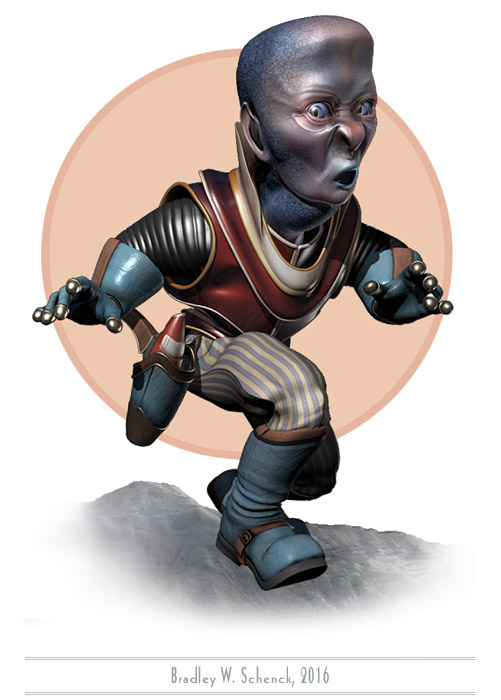 I still don't have any idea who this is. I can't help but speculate, though.
I mean, I've been wondering a lot about what sort of character he(?) might be even as I cursed myself for working on him/her/it for most of the week when I should have been doing something else. Still – whatever it is – it's about done, so I should be able to tone down the cursing for awhile.
Fun fact: I added a morph target that I call "Frog Throat", in which the critter's throat blows up big like a bullfrog's. Why? It's the same old question. I think the answer must be "because".
I'm sure he/she/it will turn out to be important (maybe even essential!) someday. In the meantime I'll just keep wondering.