Amazing Stories and Futures Past Editions to republish classic science fiction stories


Amazing Stories, in its new incarnation as a web site, has announced that it's teaming up with Futures Past Editions to reprint stories from the long and remarkable history of Amazing Stories magazine. That backlist includes even more vintage science fiction from Amazing's companion publications, Amazing Stories Quarterly and Amazing Stories Annual.
The eBook and printed editions will bear the comet tail logo of the magazine under the imprint Amazing Stories Classic Reprints. Selected stories will also be published on the Amazing Stories web site: the first of these is Don Wilcox's The Voyage That Lasted 600 Years (available there now).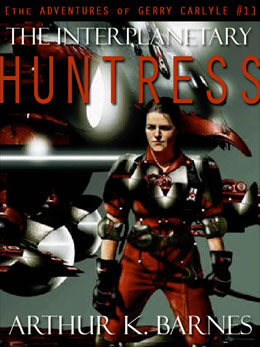 I've already got one of the Futures Past eBooks on my Kindle, just waiting for me to get to it: it's Arthur K. Barnes' The Interplanetary Huntress (currently a free download at Amazon
, Barnes & Noble, and Kobo).
Barnes sometimes collaborated with Henry Kuttner, and that's why I'm pretty sure I want to read him. Kuttner—with or without C.L. Moore—was pretty amazing in his own right.
A quick visit to their web site shows that Futures Past Editions is already republishing loads of vintage science fiction and some new titles, too. I look forward to seeing what this co-venture with Amazing Stories will add to that list.