Through September 1st: save 15% on t-shirts at Retropolis and The Celtic Art Works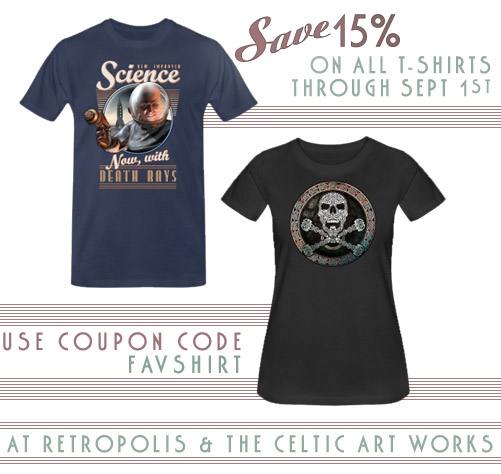 Since I flipped that switch on the Hyperphasic Temporal Desynchonizer yesterday, I haven't been quite sure what time it is; but whatever that time is, it's the time to save some money on t-shirts.
So hie you, I say, over to Retropolis and The Celtic Art Works and buy yourself (and everyone you know!) some shirts at the low, low price of whatever-fifteen-per-cent-off-is.
I think it's roughly eighty-five per cent of the usual price. But don't quote me. I'm still having a surprisingly difficult time trying to unflip a switch that may not have been invented yet.