The Toronto Star reviews 'Slaves of the Switchboard of Doom'; more news about 'Patently Absurd'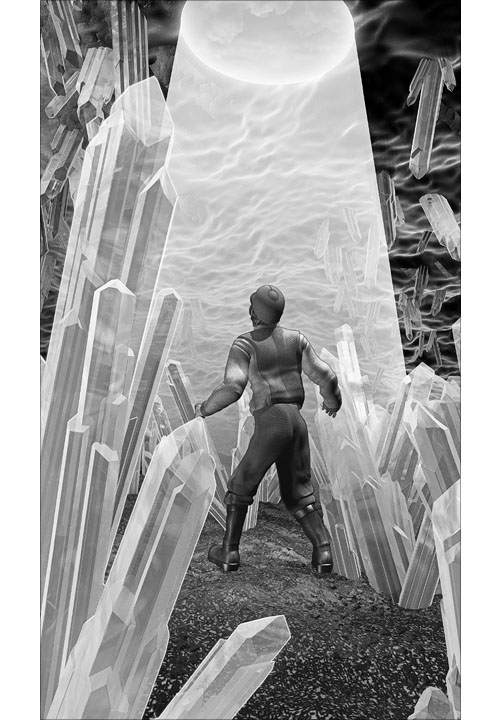 If I was quiet in here during July, that was for the usual reason: I was doing stuff. Not all of that stuff is done, which means that I'm still doing it. Because you do it till it's done, right?
But in the midst of doing (some) stuff, other stuff happens anyway. There's the stuff that happened, and then there's the stuff I'm doing. So this post is about All That Stuff.
More reviews for 'Slaves of the Switchboard of Doom'
Today's Toronto Star features a terrific review of Slaves of the Switchboard of Doom in their round-up of The latest new books for science-fiction lovers.
Spoiler: they really like it. The review ends on this blurb-worthy note:
"Fans of the comic novels of Jasper Fforde will feel right at home, and the wonderful illustrations by Schenck add to the fun, making this one of the real treats of the year."
…which was awfully nice of them. And Jasper Fforde? Yes, please.
Then – at both File770 and at her own Lis Carey's Library – Lis Carey has posted her review of the book.

Illustrations for 'Patently Absurd'
And this is about The Stuff I'm Doing.
I'm working on the last illustrations for Patently Absurd, my collection of the Retropolis Registry of Patents stories (including their conclusion!)
That new, final story is the longest of the bunch. And even though I reduced the frequency of its illustrations compared to the stories that ran as serials, there's still a big pile of 'em to do. The good news? Most of them are done. I think you can figure out the other kind of news just by looking at that sentence.
Still, it won't be too long before I'm ready to start my plans for the book's release. That will start with a Kickstarter project to fund my Johnny Appleseed inspired distribution of pre-release copies.
And I've done a new cover layout for the book. At the moment it looks like this: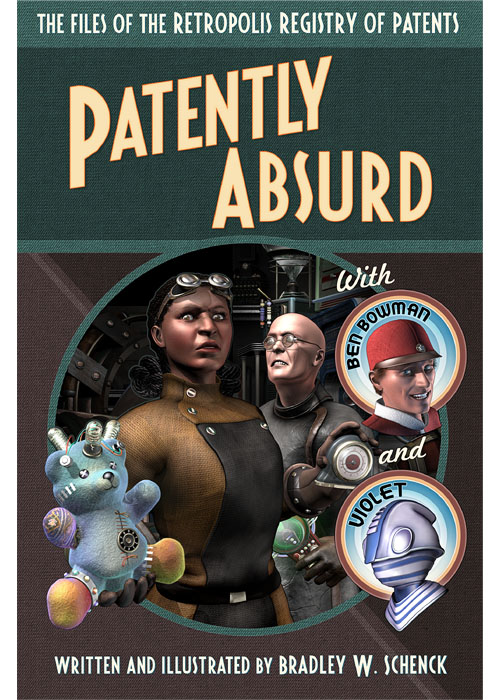 Still a pretty good price for 'The Lair of the Clockwork Book' at Radio Planet
It's hard to beat last month's sale price for The Lair of the Clockwork Book at the Radio Planet Books site. But even though that sale is over Radio Planet still offers the eBook for just $2.99, a dollar below its list price.