A Pulp-O-Mizer Halloween; also, more Virgil Finlay covers, and an update on Vika's Avenger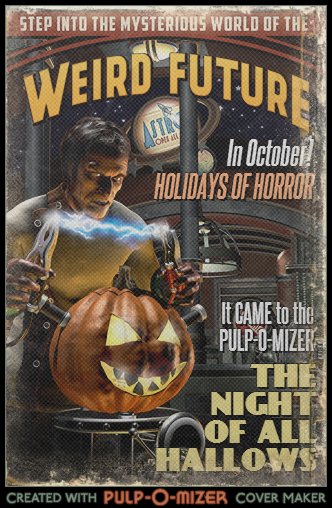 I've fed the gaping, cavernous maw of the PULP-O-MIZER with a couple of new Halloween images; you can find them in the "Holidays & Occasions" panel. I've been a little remiss about adding holidays over the summer and this is just my horrific and soul-wrenching way of making amends.
In other news, there are even more Virgil Finlay magazine covers over at The Geeky Nerherder. Because you just can't ever have too much Virgil Finlay.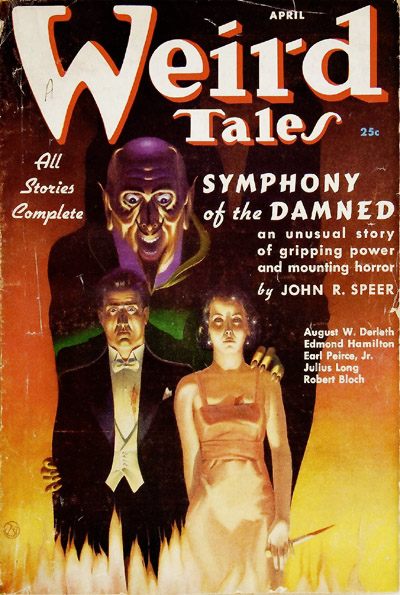 In even more other and completely different news, I may have finished the book design for Lawrence Watt-Evans' Vika's Avenger. The last task was the dust jacket for the hardcover edition, and we can't be sure I've nailed it until the author gets back from his travels next week. The eBook editions, Kickstarter bonus PDFs, and interior book layout are all ready to roll after a final round of proofing.
The two hardcover editions are being printed by different companies and that does introduce the potential for eldritch, batrachian evils that have not been seen on this world since its earliest, antedeluvian age… when the Old Ones roared from the steaming craters of ancient volcanos, and the Elder Gods ruled unchallenged from their carven basalt thrones, and people who must not be named got a little too carried away by that whole Halloween thing.