Captive breeding population of 'Slaves of the Switchboard of Doom' about to be released into the wild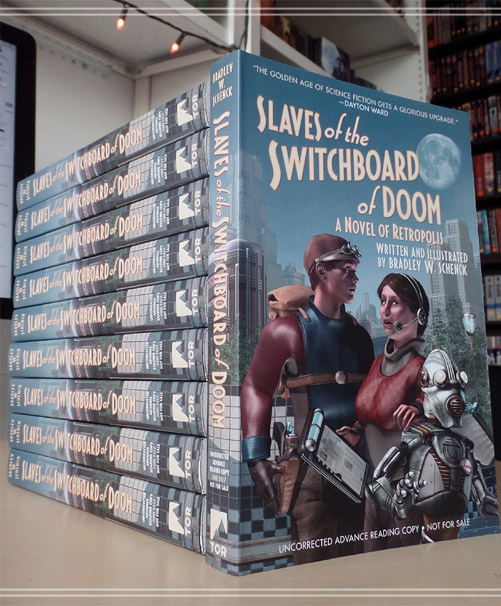 Having nearly completed their prolonged breeding program, these rare Advance Reading Copies of Slaves of the Switchboard of Doom are seen here, in New York's historic Flatiron Building, as they await their release into their native habitat. It's a happy day for the book's well-wishers everywhere.
At the same time we can't forget that hunting season for these books looms just ahead: starting on June 13 anybody – with or without a hunting license – is authorized to capture the book at will.
It's hoped that these copies, slated for delivery to trade publications and reviewers, will help to promote the book's ultimate success in what we hope will be a friendly, welcoming environment.