The Curious Incident of the Imaginary Editor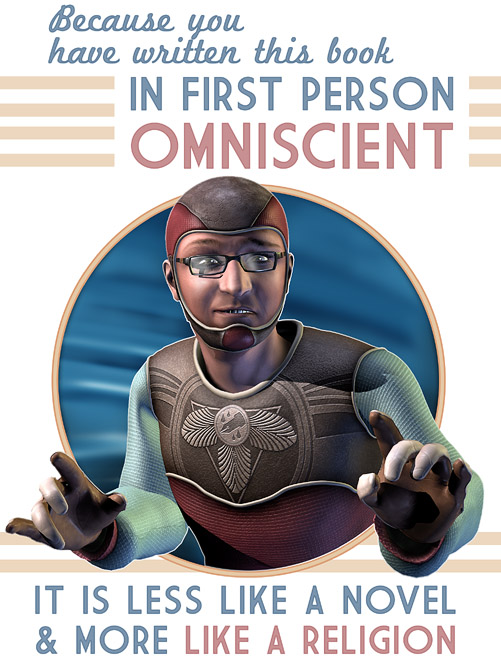 My imaginary editor strikes from the shadows, as swift as a serpent and as inscrutable as something that defies being scruted. This week, he's criticizing our book's point of view.
And this book, whatever it is, seems to have made an unusual choice. I won't say it's never been done (not lately, anyway) but these days the idea of a first person narrator who knows all and sees all would be a departure. My preference would be a first person narrator who knows all, and sees all, but doesn't tell all; or, better yet, one who lies.
Even though I'm almost positive that the imaginary editor is not editing my book, this does touch on Slaves of the Switchboard of Doom. That's because my book has a narrator who is a character. He's just not a character in that book.
This was such an odd circumstance that there was no room in the book to explain it. And odder still is the fact that within a story, this narrator always refers to himself in the third person. You may have figured that out if you read The Lair of the Clockwork Book.
It's another one of those weird correspondences I keep finding between the imaginary editor's notes and the book I actually wrote. But I guess the harder you look, the more you find.