Awesometastic Pulp Magazine Covers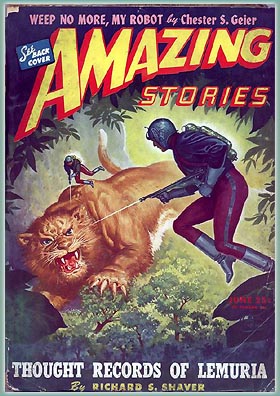 I'm sort of incommunicado this month and won't likely be posting much of anything new, but these are too good not to share:
Here's a whole collection of great old pulp magazine covers posted at a collectors' forum. Everything from detective fiction to science fiction, westerns, war stories and whatnot. Some great, great stuff.
I found it through a post by Mark Seifert of Avatar Press at the Whitechapel Forums, in this equally nifty thread there. Canny readers may note that I infiltrated it with one of my own neo-pulp posters.