"Just Around the Corner" – the diner of the Retro Future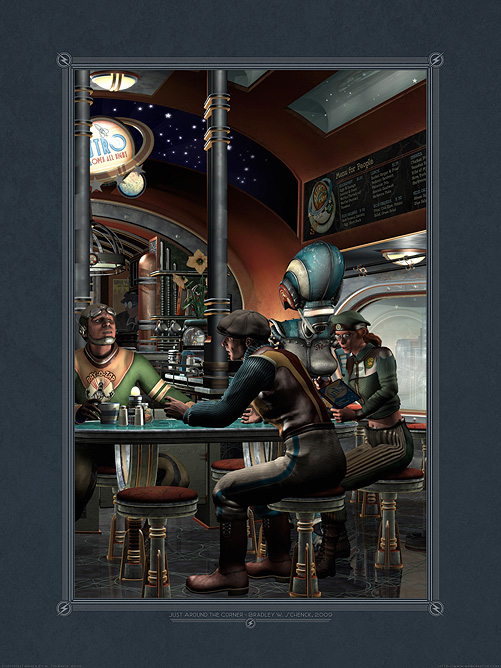 Here's the first of what I think will be three pictures set in my retro-futuristic Astro cafe. That's a scene I started working on in 2004 and plugged away at for quite awhile (in the shadow of the then Day Job). I dusted it off and found to my surprise that it only took about a week to finish it up.
Oddly (or not) I once lived just around the corner from a coffee shop called Astro in LA's Silverlake neighborhood; and there was a hostess there who was not unlike Mabel, in some ways. But although I did once see a rocket go by, I never saw anyone wearing goggles in there.
This one's available as an archival print, a poster, on blank books, and a postcard – the sort of impulse buy you're likely to make at the counter, no?