1950s Space Travel Illustrations by Virgil Finlay… at Golden Age Comic Book Stories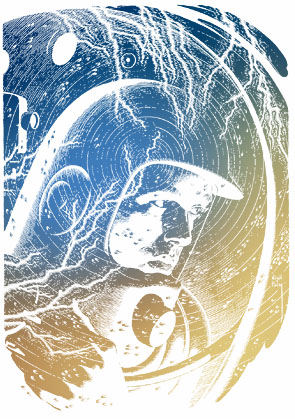 Over at Golden Age Comic Book Stories there's a terrific collection of Virgil Finlay illustrations for The Complete Book of Space Travel by Albro Gaul (1956).
Yes, it might have been a little premature to call it "Complete" – it would still be premature to call it that, after all – but nonetheless it's a great opportunity for Finlay to explore everything from cross sections of space ships, construction, astronomy, space stations, and even the occasional dinosaur.
I never fail to marvel at that guy's inks.
Speaking of ink, today's offerings at the site also include some early 1960's Frazetta illustrations and a great batch of Edgar Rice Burroughs illustrations by J. Allen St. John. That Mister Doortree. He just can't be stopped!