New art on my Original Art page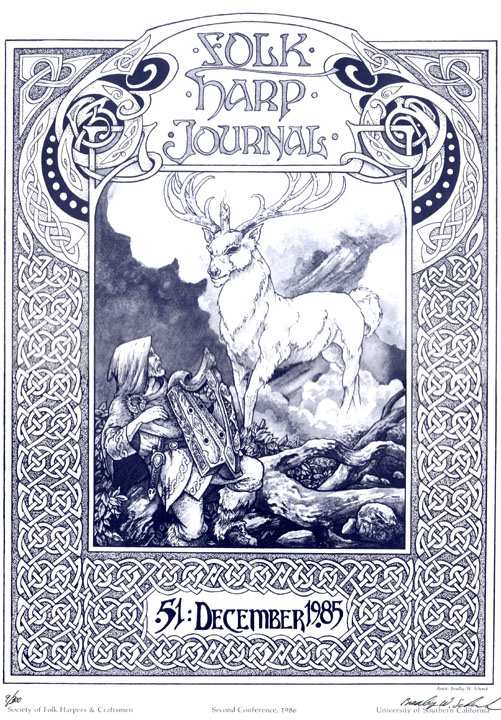 I've had an encouraging response to my Original Art page here, and as a result I fared back into my Scary Storage Room to dig out some more of my work from the 1980's. The room's not empty, but I don't think I'll find much more of this stuff in there.
For now, anyway, I've added 20 new ink and ink-and-wash drawings to the page.
There are a few more illustrations for the Leslie Fish/Rudyard Kipling songbook, Cold Iron; more illustrations and cover art for Runestaff; and some odds and ends like three numbered prints of my cover for issue #51 of The Folk Harp Journal (shown) and my title page illustration for Pat macSwyney's book Celtic Ceilidh for Dulcimer.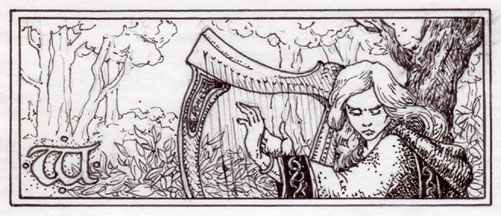 If that's not something for everybody, well, it's the closest thing I have. Take a look!