Original drawings & paintings for sale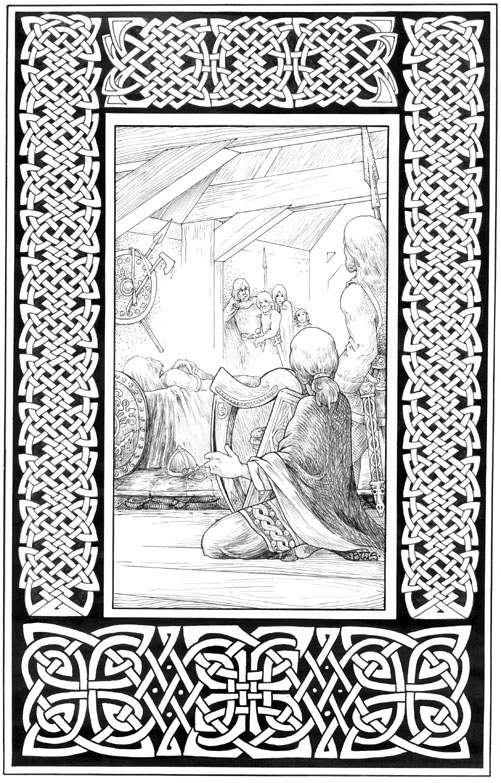 It looks like I've reached the "Everything Must Go!" stage of my life; because the sad financial reality is that, one way or another, everything really must go.
So I've braved my scary storage room and come out again with twenty-six paintings and drawings from the 1980's which you'll now find for sale right here at my blog.
There are illustrations from the SCA/Barbarian Freehold Runestaff, the Leslie Fish/Rudyard Kipling Cold Iron songbook, and from a few other places.