IEEE's cover story about me from 1994 – found online as a PDF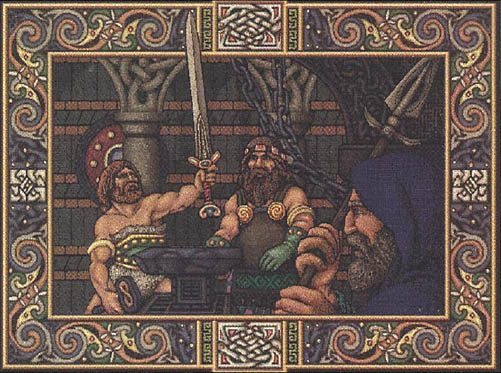 I've just run across this PDF version of an article about me from the July 1994 issue of the IEEE's magazine IEEE Computer Graphics and Applications. There are a few little inaccuracies in there (there always are) but on the whole Karen Whitehouse did a pretty creditable job of trying to make sense of me and my work.
My apologies for the quality of these images: they're taken from the PDF, which was scanned from the magazine.
The picture above (adjusted here to correct its aspect ratio) was an example of a dithering technique I used in the late 1980's, using just 16 colors to create the illusion of a much broader palette. I never used it for anything that was published – except in this article, I guess – and the technique had already become obsolete by the time the article appeared. Still, that's one of the things I'm proudest of from my early days in computer graphics. Dan Silva, the programmer of EA's Deluxe Paint, sort of shook his head in disbelief when I showed him how it worked.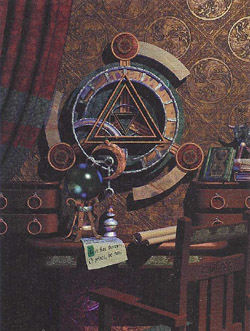 At left you can see a concept image for a game project that might have followed The Labyrinth of Time, had we come to terms with EA or another publisher. I recall what we meant to do, and how we meant to do it, so I have a feeling that we'd have bogged down on the new character methods we had in mind. Character heads would have been scanned from clay models, and what I didn't fully dread at that time was how messy and unusable those 3D scans would have been.
Still… it sure would have been neat.
For myself what astonishes me about the interview is that even though (I think) we conducted it over the telephone I seem to have managed complete sentences and a couple of quips.