Glare: A Post Processing Application for Creating Specular Bloom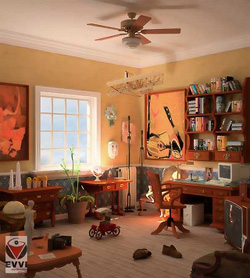 Guillermo M Leal Llaguno has released version 1.00 of a stand alone, post processing program called Glare.
The program's loaded with options for specular blooms, rays, and other effects. From its demo video it looks like Glare offers all the fine tuning you could ask for: you can view and adjust which highlight levels should get the effect and view those selections and their effects either alone, or overlaid on the source image(s).
Using a stand alone application like this means that the effects can be tweaked and changed at any time after rendering – nice! – and because the program will work on image sequences you can add blooms to whole animations without having to re-render a thing.
I'm thinking about renderings here, but I guess it might not be obvious that this works equally well with video footage.
The final bits of the demo video show some of the possibilities for compositing Glare's edited frames with the original frames of an animation.
At US $50 it looks like a great tool to add to the toolbox.
(Via Max Underground)