Machinalia – the art of Boris Artzybasheff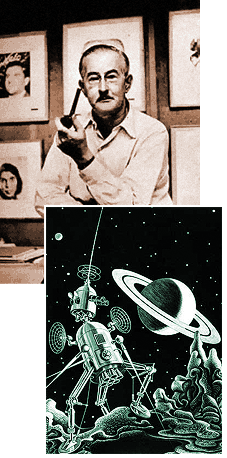 If I were to call some of Boris Artzybasheff's illustrations "biomechanical" I'd probably be right – but you'd end up expecting something more like H. R. Giger, and less like the interesting blend of Virgil Finlay and Stanislav Szukalski that we find in his body of work.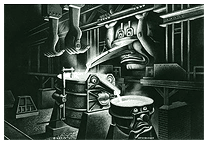 Artzybasheff, a Russian immigrant, was a mainstream illustrator and so not all of his work for magazines and ads reflects what looks like his special interest in anthropomorphizing machines and projecting our human nature onto our machinations. Or is it the opposite?
But there's plenty of that, especially in the drawings for his own books (like "As I See") – and in fact his other work is pretty interesting, too.
And thanks for the heads up go to The Beat.