An Amazing UFO (or ringed planet) lamp from High Desert Dreams; also I invent words, possibly Welsh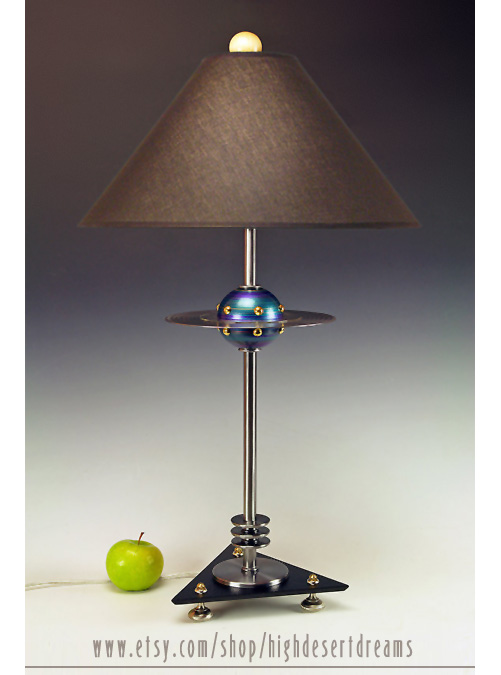 This isn't the first time I've linked to the Etsy shop called High Desert Dreams, and it may not be the last, either, unless I somehow fill my house with lamps that look like retro rocket ships and flickering, high-stakes laboratory lights.
But, for today, it's the nowth time I've linked there. You may tell me that nowth isn't a word. It should be. If that makes you uncomfortable, you can try spelling it nwydd, and we'll pretend that it's Welsh.
With that settled, then, treat yourself to a look at the UFO table lamp pictured above. I thought it was a ringed planet lamp; in this I was mistaken. For the nowth time.