Mabel, the Robot Waitress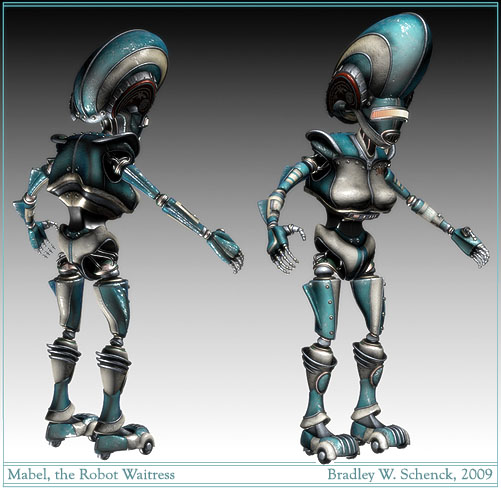 After a long, long hiatus I've just finished up a character I've been thinking about for years, though I only started working on her last December. She's Mabel, a robot waitress.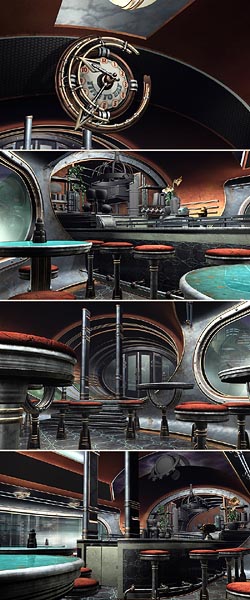 Mabel's supposed to remind you of that kind of waitress who's been on her feet for the last forty-five years and still hasn't had a foot massage. She's a little cranky, maybe, and both well- and probably ill-used. She reminds me, in fact, of the hostess at a coffee shop I lived near in Los Angeles' Silverlake neighborhood. There was fake leopardskin. There was big hair.
Anyhow, Mabel ought properly to be skating around the diner on the right: it's a scene I started, in fact, when I was still living in that neighborhood and which I haven't finished yet. Maybe I will, this year, now that I've got Mabel ready to inhabit it.
But in the meantime I have another five characters to skin – probably my least favorite task – and I'll likely try to make some headway there. On the other hand I know that if I try to skin them all my head will explode, so there's just a chance that I'll escape to the diner someplace in there, too. The head thing makes such an awful mess.