Some of my drawings for The Runestaff (1981-1985)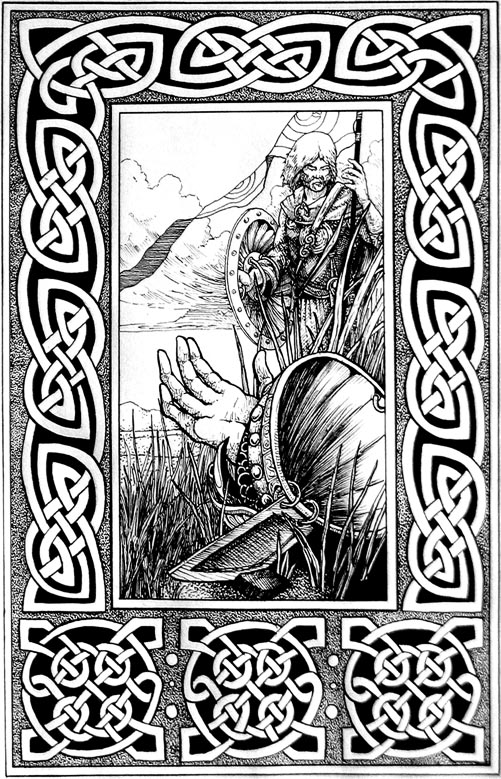 I guess I've only done a couple of retrospectives here at my blog. I have a kind of sheepish attitude about my oldest work, as you may have seen, in spite of that very early work being more visible than a lot of what I did afterwards. But today I've put together some slightly later work from the 1980's. This is stuff that I remember with less embarrassment.
From 1981 through 1985, I first helped edit, and then edited, The Runestaff. This was a newsletter for the Barbarian Freehold Alliance, a large household within the Society for Creative Anachronism.
Freeholders were less interested in re-enacting the feudal system and more interested in cultures from the early Middle Ages. And… in parties: even when we were out of favor with the local feudals they still always came to our revels. Which were epic, as I recall. And we fought, of course, though not necessarily under the banners of the kingdoms where we lived. Sometimes we fought for the highest bidder, even when the bidding was in cookies.
Anyway, from its first issue through its thirty-fourth I drew most of the illustrations and covers for the little magazine, and I also wrote quite a bit of its content. While I don't still have the originals for all of those drawings (most were auctioned off to support the newsletter and, well, me) I do still have some of them. I've gone through my stacks and scanned a selection of those drawings here.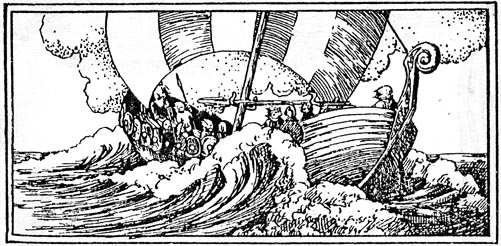 Because there are so many images I've put most of them after the jump. So jump!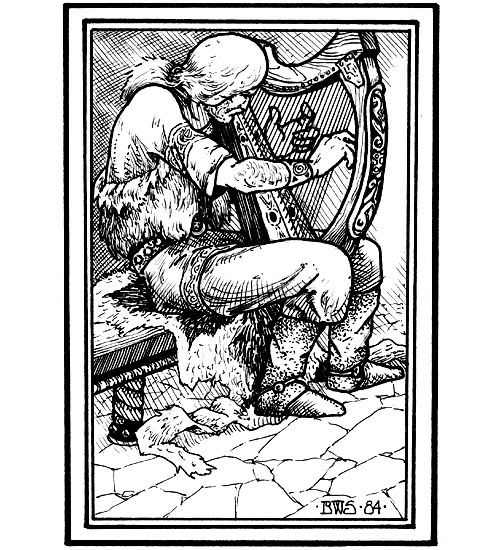 We sometimes published The Runestaff monthly, but for most of its run it was a bi-monthly publication. People certainly wanted it to be monthly, but if you've ever been involved with a fanzine or newsletter you know that there were two problems: money, and content.
We never charged a subscription fee. You could get on the mailing list just by asking – and you'd stay there. We ran frequent fundraising auctions to keep the boat afloat, and that, surprisingly, worked. I guess you could see this as an early form of crowdfunding. I won't say that we were rolling in lucre: I did tell you that money was a constant problem. But we managed to keep going on purely voluntary contributions of money and of things that we could auction off.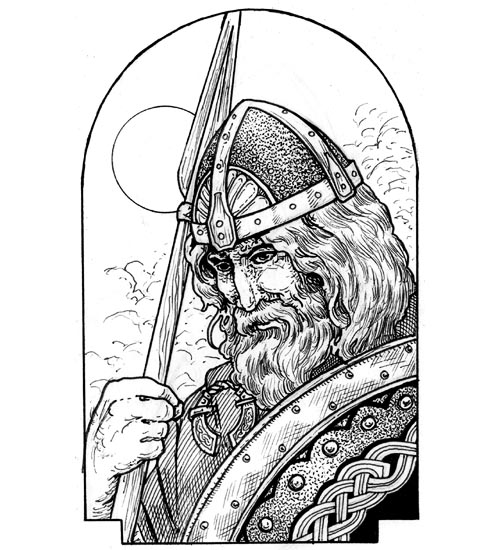 The other constant issue was content. It was difficult to get enough good content. And because this was the newsletter for a group of people there was bound to be a political slant to some of the submissions. As a result I sometimes printed material that I would rather not have, just because it was popular with people who figured that they ought to be able to get what they wanted into their group's publication. In those circumstances you don't have the control an editor would like. But, on the other hand, it wasn't a tyranny, either. No, really. It wasn't.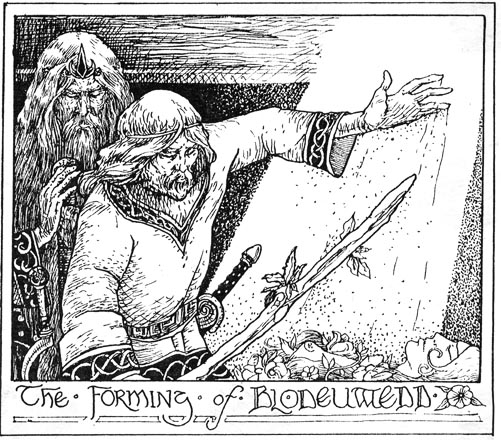 But even with that there still weren't enough articles coming in. And we couldn't have three quarters of the articles under the same one or two bylines. So I and my by then assistant editor Saundby of Shaleweir (Mark Graybill) started to invent contributors.
Now, there's a long, fine tradition for pseudonyms. You can while away quite some time just by reading the pen names used by Henry Kuttner and C. L. Moore – and as bonus, if you do that you'll find that some of those pseudonyms have appeared in my own stories.
So we invented people to write articles for us. The real stars were somebody called Warnose Shieldsplatter and (our favorite) Al the Buff. Al was great. Al was hilarious… for us, anyway.
Al was obviously a stick jock who didn't really have a handle on this whole Middle Ages thing, but who was still very enthusiastic. Al loved to write music reviews for The Runestaff. In what I consider his masterpiece, Al the Buff reviewed a concert by the Celtic/Reggae fusion band The Dreadlochs.
It's one of my life's great regrets that this band never existed. I mean… seriously, world, what's the problem here? The Dreadlochs. Really.
The Freehold was a big household with members from all across the continent. If anybody ever suspected that people like Warnose and Al were imaginary, they never mentioned it to us.
And we didn't always use the pseudonyms. Another of my favorites was Saundby's Beginning Viking's Phrase Book. I'm still waiting to use Kan jeg fa brenne ned din gård? ("May I burn your cottage?")
So that's The Runestaff in brief. As far as my drawings for the magazine went, well, there's a wide gamut. I had to turn out a big handful of them for each issue. They're not all great: some are just glorified sketches. What was great was that I did have to turn out a lot of them. So I worked hard at it, like it or not, and that often means that we get better at what we do. It did for me.
And in many of those issues I had an opportunity to blow out the stops in a center spread with a full page illustration, often for a poem. Those were among the best. You can see a couple of them here at the beginning and the end of this post.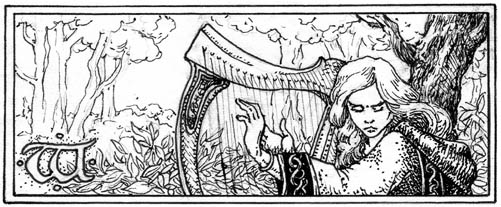 You don't see a lot of Celtic knotwork here, though. But it was during this same period that something clicked in my brain, and knotwork made sense to me to the extent that I began to draw original knotwork borders. That all happened while I was working near-constant overtime as a draftsman… overtime, even though there was often no drafting for me to do. That was a strange situation. But you'd still see me bent over my drafting board, drawing away, and if you didn't look closely you wouldn't know that I was drawing Celtic borders – or these illustrations.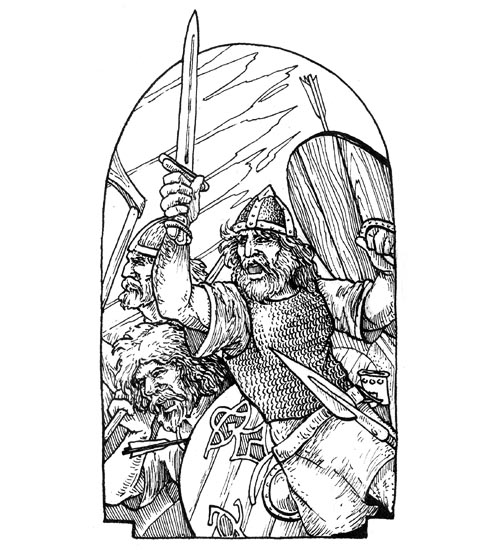 I think it was at some point in these years that my ink drawings peaked. By the time I illustrated Leslie Fish's Rudyard Kipling songbook Cold Iron I'd passed that peak, I think, which is a genuine shame. But by the time the late 1980s rolled around I had pretty well given up drawing and painting in favor of computer graphics. I picked up a pen for awhile about a decade later but by that time my hands had pretty well forgotten what to do with a paintbrush.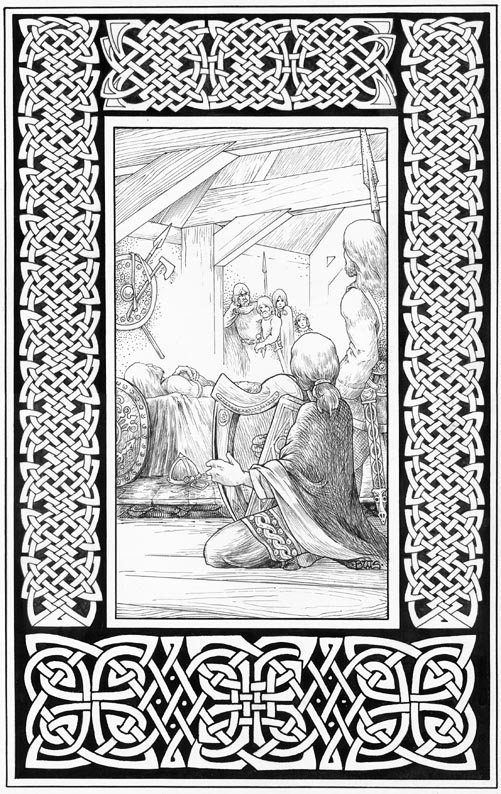 Update: I've added ten scanned covers here.