…Still Populating Retropolis for the Thrilling Tales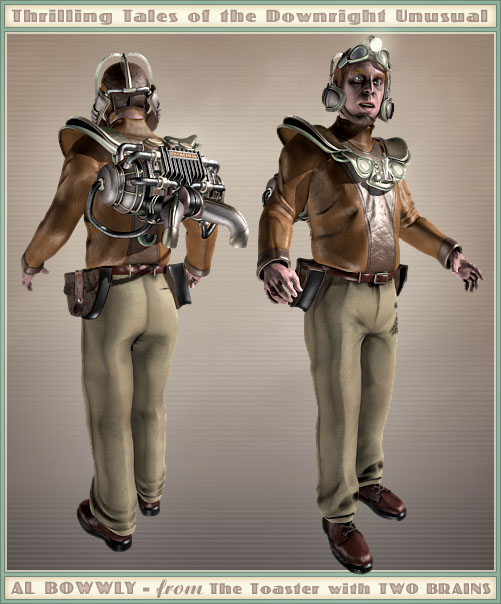 My Thrilling Tales character work continues: here we see the skinned version of our friend Al Bowlly, rocketeering maintenance man and window cleaner of the Future That Never Was.
I'm banking several new characters in advance right now, so that I won't have to grind to a halt when I'm cranking out the illustrations for the next Thrilling Tales. Well. I know that I'll be grinding to a halt anyway, as I build new sets and whatnot. But I won't grind to a halt for these, anyway.
Next up: Harry Roy, in progress, and miscellaneous officers of the Retropolis Air Safety and Astronautics Association. I'm getting there.
Since the air outside the Secret Laboratory isn't steaming any more I find myself wishing that I could sit out on the porch and write… with something other than pen and paper. Someday maybe I can do something about that.