Retro Appliance Death Rays by Greg Brotherton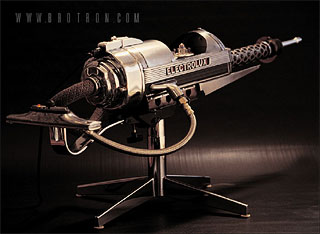 I like the way Greg Brotherton thinks. His online gallery shows us demented retro-futuristic devices like the Electrolux Death Ray, the Sunbeam Heat Ray, and the Hydraulic Robo-Slab; just the sort of equipment I need for the Secret Laboratory.
Do not, on any account, miss the Electrolux Death Ray commercial. You will definitely not want to be the last on your block to own one of these babies.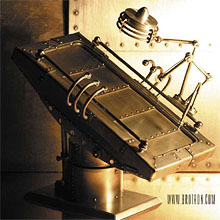 And of course in addition to the household appliances there are some fascinating robotic sculptures like the Minitron, an insectoid robotic minotaur. Honestly, that's a phrase I never thought I'd use.
Anyway, these are about as close as I'm likely to get to the mad scientist appliance I really need – the Omnidirectional Disintegrating Weed Eater. Though one can hope.