Here's what's coming to Patreon in November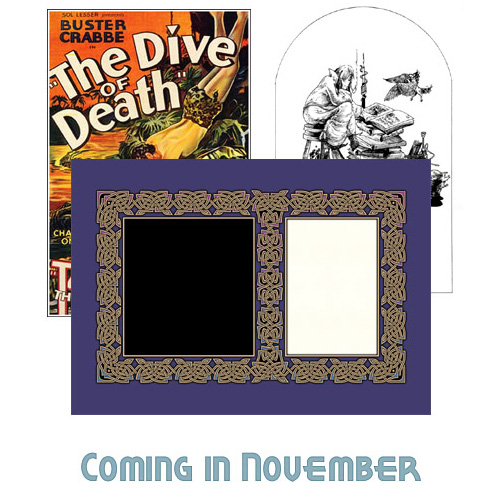 Happy November!
If you're not sure why Patreon has become so important to me, you can read all about that here.
Yeah. That was depressing, wasn't it? So let me try to cheer you up with the rewards my Patrons will receive this month.
November 6 (for Patrons at $5 and above)
Chapter 2 of the first draft for a sequel to Slaves of the Switchboard of Doom. We'll find out what's put Dash into such a terrible state, meet some old friends (and some new ones) and learn how Nola's career is looking up, apart from the explosions.
Note: Because of the way I'm alternating Celtic and fantasy art and writing with their Retropolitan counterparts, $5 backers are only getting three of the six chapters. It's weird.
November 13th (for Patrons at $15 and above)
Two print-resolution Celtic knotwork borders at greeting card size, with transparent areas inside the borders. If you have image editing software you can place your own picture or message inside the border.
(These are for personal use only.)
November 20th (for Patrons at $10 and above)
The Technique of Theodoris is a short story with a title illustration from around 1978. It's work I signed with my Morno signature; and I have a few words to say about Morno, too.
November 27th (for Patrons at $1 and above)
The Dive of Death remembers how I was warned about a bar in town and never went there, then warned other people not to go… without actually knowing whether the stories were true. That's a strange thing to do.
So, as always, $15 patrons will see something every week while the rest will see one, two, or three updates. I hope you enjoy them!