Here's what's coming to Patreon in October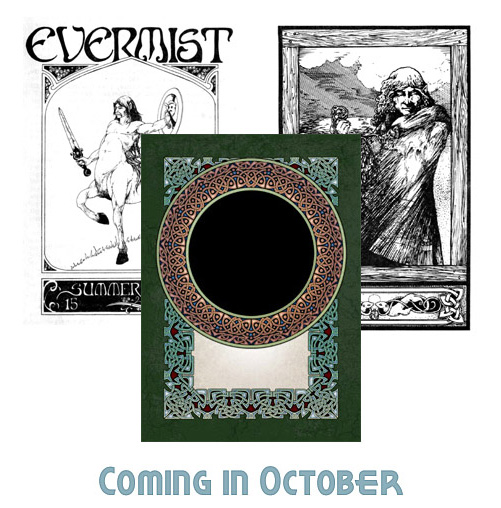 Happy October!
If you're not sure why Patreon has become so important to me, you can read all about that here.
Yeah. That was depressing, wasn't it? So let me try to cheer you up with the rewards my Patrons will receive this month.
October 6 (for Patrons at $5 and above)
The Selchie is a traditional ballad that I illustrated for Runestaff #29 in 1984. You'll see the ballad and its illustration at Patreon.
October 13th (for Patrons at $15 and above)
Two print-resolution Celtic knotwork borders at greeting card size, with transparent areas inside the borders.
If you have image editing software you can place your own picture or message inside the border. (These are for personal use only.)
October 20th (for Patrons at $10 and above)
Chapter 1 of the first draft for a sequel to Slaves of the Switchboard of Doom. It's a first draft, so there are a gazillion things wrong with it.
But the book was going to have two huge problems that weren't obvious to me when I started. One shows up already in this first chapter.
October 27th (for Patrons at $1 and above)
My 1978 cover for the final issue of Evermist. It may be one of my earliest centaurs. I was going to spend a lot of time with those creatures through the early 80's.
So, as always, $15 patrons will see something every week while the rest will see one, two, or three updates. I hope you enjoy them!