New promotions, reviews, and a giveaway for 'Slaves of the Switchboard of Doom'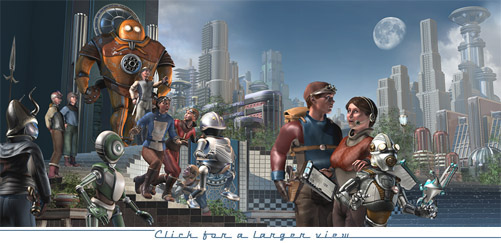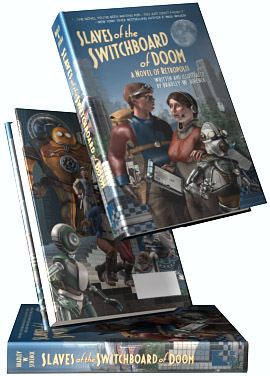 We've just passed the two-month mark in the countdown to Slaves of the Switchboard of Doom; so the great gears of the publicity machine have begun to turn and grind away at last.
The thing you want to know first is that Tor Books has started a giveaway over at Goodreads. Ten lucky readers will get their very own copy of the book for the low, low price of absolutely free!
Just enter (up until May 15) for your chance to win one of the ten hardcover copies.
Still not sure whether you should spend your hard-earned no dollars at all on the book? Well, it's now available to book bloggers through NetGalley, and that means new reviews: highlights include this review at The Review Curmudgeon and Brad K. Horner's review at Goodreads. So go read 'em; I know you listen to those guys more than you listen to me.

In the weeks ahead we can look forward to more. I have a guest post and an interview that will be appearing soon, and I'm told there will be more of that before the book's release on June 13.
So now that you're completely sold on the book I'm sure you'll want your very own poster or T-shirt featuring the cover (or, as we see above, the original cover concept.) Because, honestly, who wouldn't?