Rory Björkman's 'The Journey' – a gorgeously rendered picture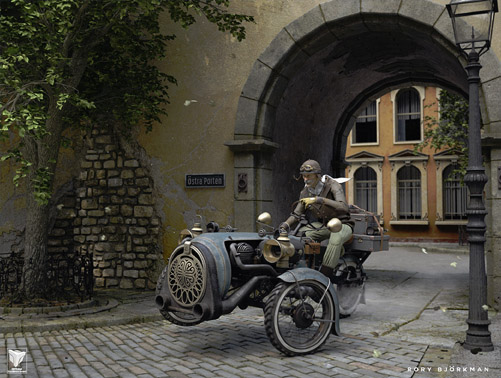 Rory Björkman's The Journey is a beautifully lit, modeled and textured image of a crusty old fellow on his crusty old three-wheeler. You can see the full image and loads of details, color tests, and other preliminary versions here.
It's all worth looking at, from the many versions of the trike's grille through the test renders of the helmet, the baggage, and many other elements from the picture. It's really wonderful work, all of it.
In fact, you shouldn't stop there: you can see a much larger gallery of Björkman's work on this page, where I especially recommend Sky Machine No. 47. Nice!