Go download this PDF catalog of the auction for Dave Winiewicz' collection of art by Frank Frazetta (and others)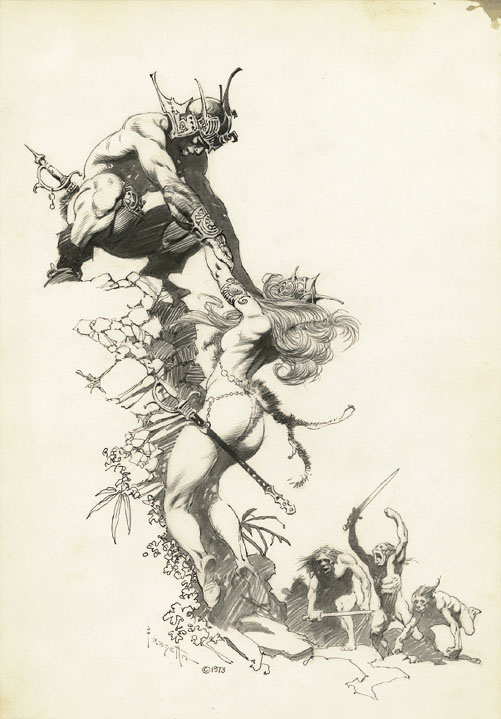 On December 11 an extensive collection of drawings, watercolor roughs, and paintings by Frank Frazetta will be going on auction through Profiles in History. The pieces – which also include a large number of works by Hannes Bok, Roy Krenkel, Al Williamson, Hal Foster, and others – was previously available for private viewing on the East Coast. The West Coast previews will run through the fourth of December.
Odds are that neither you nor I is going to be bidding on any of these. But I (and possibly you) can be quite excited about the auction's catalog. You can download the PDF version of the catalog from this page. I did, and I lost a whole lot of time this morning as a result.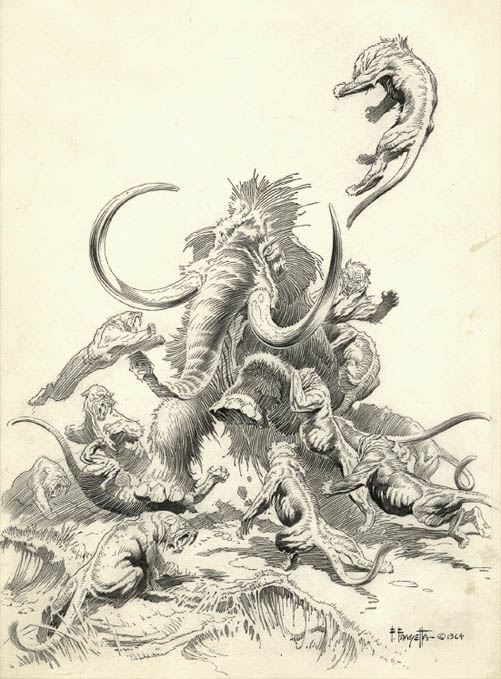 The man who assembled this incredible collection is Dave Winiewicz. Over the years he got to know Frazetta and many of his contemporaries, as you can easily see from the catalog notes.
"Incredible" isn't hyperbole. The collection, which is heavy on drawings, represents almost every phase of the artist's career.
The fact that so much of this work is in pencil or ink is just fine by me. When I rediscovered Frazetta it was his ink work that I found I admired the most. Those deft lines, with their inevitable certainty, present the form and lighting in the scenes beautifully while each of them has an essential prettiness and grace that in no way interferes with the shapes they communicate. At its best, it's pure mastery.
Included in the auction are two pens that the artist liked so well that he stored them away to use again… only to forget about them. Nice! But surprising, to me, since I thought he inked exclusively with brushes.