Catherynne M. Valente on her new novel Radiance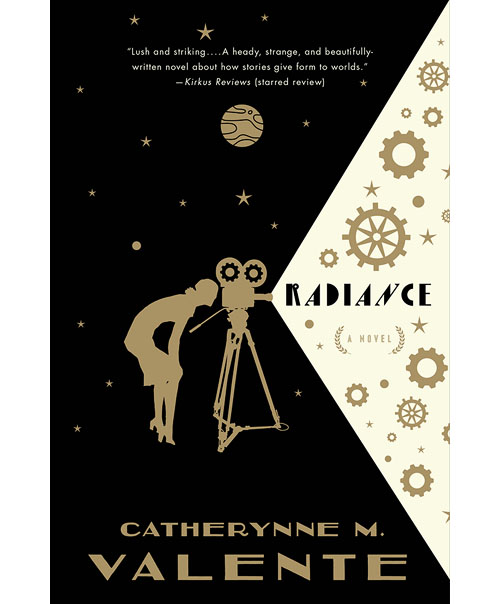 Today sees two posts by Catherynne M. Valente about her new book, Radiance
, at the Barnes & Noble SFF blog and at John Scalzi's Whatever.
The year is 1944. But not our 1944. No Blitz, no rationing, no Russian front—not yet, anyway. In fact, most of Earth is looking a little empty. The Solar System, however, is bustling, buzzing, bursting with human life. Each and every one of our familiar planets is inhabitable and inhabited, from the red swamps of Venus to the frozen neon streets of Uranus to the opium fields of Pluto. New industries and intrigues are everywhere—and the Moon is where they make movies. Silent movies, mostly, for the scions of the Edison family keep an iron grip on their sound and color patents. In the world of Radiance, Space exploration began around 1870, but film still streams along in black and white silence.
To that, add a noir mystery, Uranian porn theaters, heavily armed movie studios and – not to be missed! – space whales.
It's out today. Really looking forward to this one.