Goodreads giveaway: Matthew Hughes' Template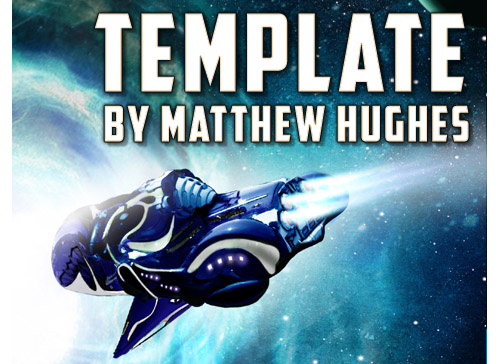 Matthew Hughes has started up another book giveaway at Goodreads. Through September 22nd you can enter for a chance at a copy of Template, a space opera set in Hughes' Archonate universe.
Template recalls the Jack Vance of The Star Kings in a space opera of mystery and revenge. The character of Conn Labro is an interesting one: he's a professional duelist who fights at a casino where clients with more money than sense can challenge him, for a fee, to any number of games, contests, and duels. In the beginning he's a bondservant and that's pretty much the sum of what he knows about himself.
His maturation as a slave gladiator hasn't really prepared him for any other kind of human interaction and that, of course, causes difficulties when he finds himself out in the wider world. Along the way he'll meet many travelers who have their own ideas about human life that are new to him, and maybe to you, too.
Great stuff, and now available to one lucky reader for the low, low price of free.