Slaves of the Switchboard of Doom: the Great Rejection Tour of 2014!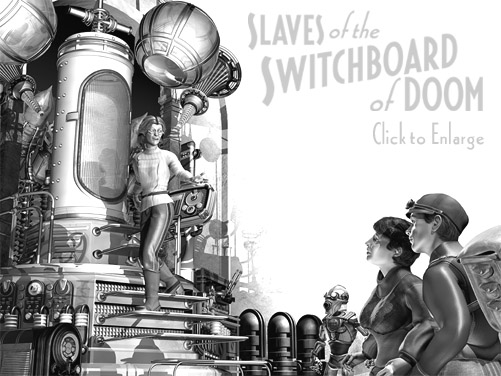 Today marks the beginning of the Great Rejection Tour of 2014 for my new book Slaves of the Switchboard of Doom!
My first query letter has set out for glamorous New York City in the kickoff for this highly anticipated season of melancholia and despair. There the query will land on the desk of an agent who's so far out of my league that the true test of the query is whether she'll even ask to see the manuscript. If she does ask to read it, I'll know that it's a pretty fine query letter. If she doesn't, well, I'll have contributed something toward the Postal Service pension fund. And that's worth doing.
Then, rinse and repeat. Ursula Leguin once wrote that in order to find your level you need to start at the top, and then work your way down. Into the yawning maw of rejection, I mean.
The fact is that I'm working my way through a pretty short list of agents on the principle that the wrong agent is worse than no agent. So it's only going to take me a few months to get rejected by all of them, and once they've done their worst I should have finished the illustrations (you see the illustration for Chapter 15 up above).
Then, phase two: The Forgotten Slush Piles of the Damned.