Reproductions of vintage book jackets for all your time eating needs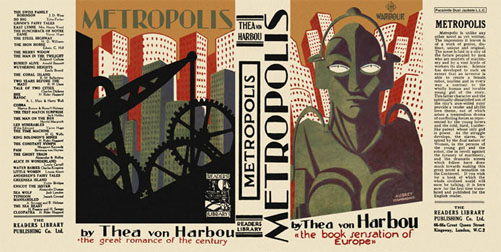 This morning's incredible time sink is this site, full of reproduction dust jackets for vintage books. It's already eaten way too much of my time, and so far I've only explored the fantasy & science fiction covers. I've got a feeling that the Mystery books will have all kinds of memorable wonders, too.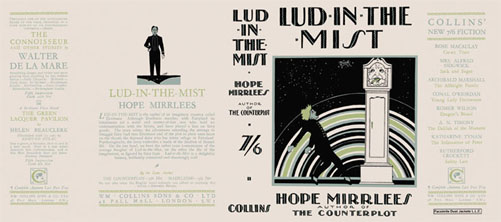 In fact the "About" page offers to resize a dust jacket to fit any book you'd like to slip into it. So, for example, if you're tired of your coursework in Edgar Rice Burroughs novels you can get a dust jacket to fit that fascinating calculus textbook you'd rather be reading.

The jackets are digitally printed reproductions, marked as reproductions on the front flap. Each one is based on a carefully restored scan from an original dust jacket. And whether you want to frame them, slip them over your vintage book, use them as props, or simply browse these archives, the site's definitely worth a bookmark and hours and irreplaceable hours of your life. Like me.