Cover for Lawrence Watt-Evans' Vika's Avenger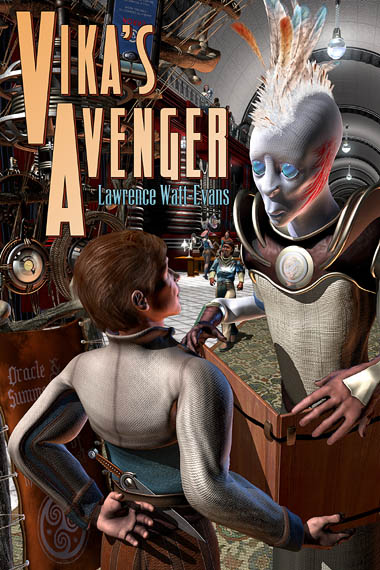 Lawrence Watt-Evans has posted this to his Facebook page, and I guess that means I can post it too, now. Here's the cover illustration for his Kickstarter-funded Vika's Avenger.
I'm working on the interior illustrations now. They'll be a lot like the illustrations I did for Starship Sofa Stories; they're rendered in the same way I do my full color work but – of course – in greyscale, and I'm aiming for a kind of open layout, with the images enclosing the text, that I hope is something like those wonderful old illustrations by Virgil Finlay and others back in the age of magazines.
Like these two, I mean: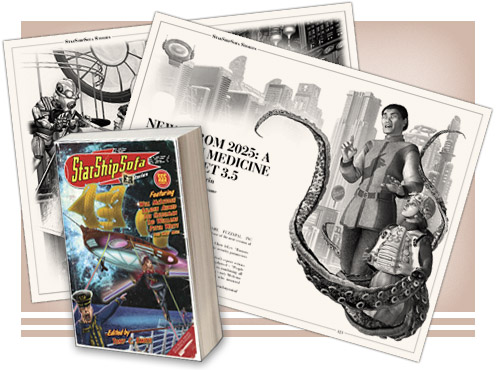 This ought to keep me stapled to my desk for the next few weeks. I don't mind: I really like working on books. The style of the book layout here will be a lot like what I planned for my next Thrilling Tales book, which is still in a state of primal chaos.