The Pulp-O-Mizer appears to have launched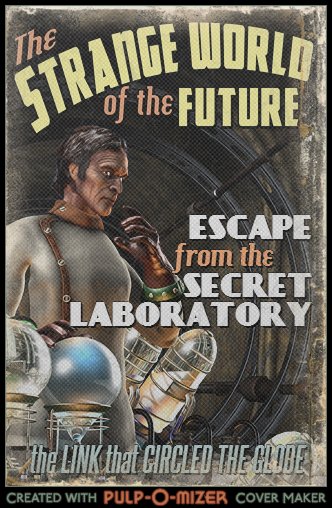 So, okay, that happened. It turns out that if you design something that you hope people will enjoy and play with and spread, and then you let the link go free out in the world… they enjoy it, and play with it, and spread it.
Now normally when I share a link to something of mine a few people will look at it and a small percentage of those few people will share the link with their friends. So yesterday I decided to open up the Pulp-O-Mizer to a few more people by posting the link publicly because, really, who pays any attention to me, anyway?
Well. Thousands of pageviews later I guess I have more data than I can really analyze (though mostly, things look pretty excellent). My tweet of yesterday got retweeted by several people who are more, I dunno, twittified than I am; that went on to Google+ with a surprising amount of response; and I couldn't let my Facebook followers get outdone, could I? So I invited them in, and now the Pulp-O-Mizer has passed its unscheduled stress test with flying colors. And that's neat. Pulp-O-Mizer images are already turning up in blogs and fora and at Tumblr and in other places.
There have been very few errors, judging by what I've found in the temp folders. I can't be positive about their causes because the sheer number of page views is making it hard for me to match a file to a particular session (and its browser). But I do have a couple of things to look at.
In the meantime, I finally admitted to myself that the thing is out in the world now and so I cobbled together some changes at the Thrilling Tales site so that the Pulp-O-Mizer would be accessible through normal channels. Which I guess means I launched it. Much to my own surprise!