Thrilling Tales – a few hardcover copies of The Lair of the Clockwork Book for sale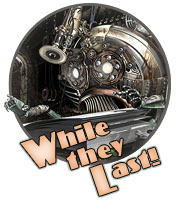 Yesterday I mailed out the complete limited edition of The Lair of the Clockwork Book to all of those Kickstarter backers who supported it.
Now that the dust has settled, or, I guess, is settling, I have a small number of unnumbered "open edition" copies for sale.
I've added to these to the "Support" page at Thrilling Tales of the Downright Unusual where you will (I hope) find them, adopt them, and find them good and interesting homes.
Really, either one of those would be fine. I know it's not always easy to be both good and interesting. Honestly, I'm not even sure it's worth the trouble.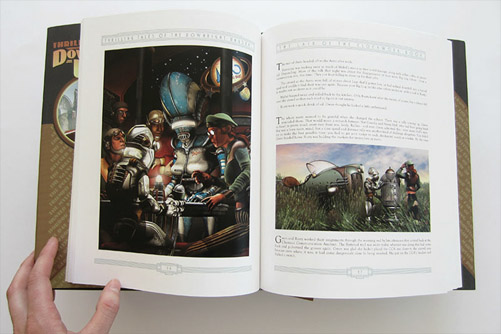 The hardcover edition is a little larger than the paperback, at 8 1/2″ by 10 1/2″, and it's printed on archival paper between its foil-stamped, linen bound covers, and then wrapped in a handsome dust jacket. It'd sure look swell on those bookshelves of yours.