A nifty still life of vintage Buck Rogers toys by Teresa N. Fischer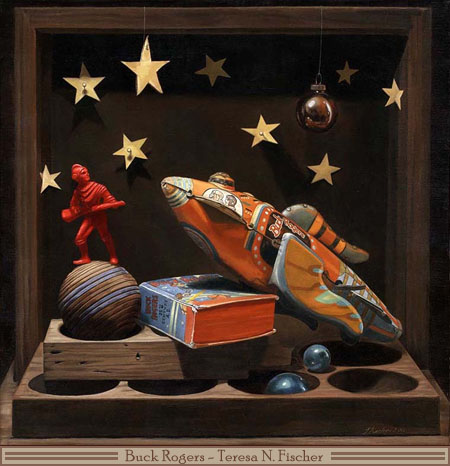 It's always Buck Rogers day here in the Secret Laboratory, but I don't always have anything to show for it. Therefore, let's take a moment to admire Teresa N. Fischer's painting of vintage Buck Rogers toys arranged in a still life, complete with a hanging backdrop of the starriest stars imaginable.
This 20" by 20" oil is currently on display at the Elliott Fouts Gallery in Sacramento, California through May 3rd.
[tags]buck rogers, vintage toys, still life, teresa n. fischer, gallery, it's just swell[/tags]