Now on Kickstarter: The Lair of the Clockwork Book, limited edition hardcover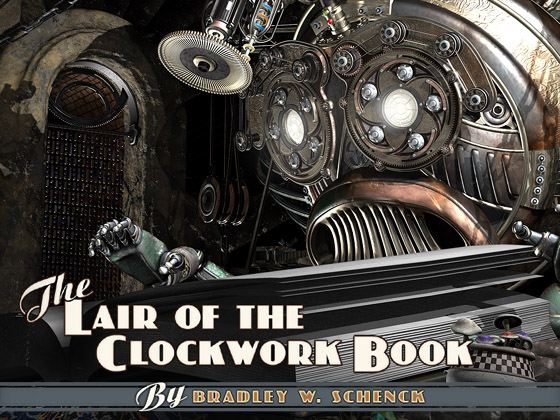 The Lair of the Clockwork Book will be reaching its conclusion in April. Like Trapped in the Tower of the Brain Thieves, the whole story will be available then as a paperback book (in full color!)


But I'm hoping to release a limited edition hardcover version of The Lair of the Clockwork Book, too.
The hardcover edition will be printed on heavy weight archival paper. It'll be bound in linen-covered boards with foil stamping on the spine and front cover, a handsome dust jacket and – just like the paperback version – it'll have 126 full color illustrations in its 130 or so pages.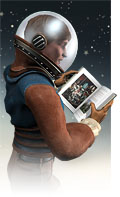 It'll be pretty much the bees knees, with its retro bookbinding, a lot like a the kind of beautiful book that was an everyday thing a few decades ago – in those days when we were dreaming about The Future That Never Was. The first time around, I mean.
But this is a Kickstarter funded project: if enough people don't sign up for the book in advance, it simply won't happen. We've got to raise the whole amount before anyone can get their limited edition copy.
So I'm counting on you, your friends, and even that guy you always avoid at the laundromat to Tell Everybody, and I do mean Everybody, about this spectacular little book that won't exist unless we make it happen.
I think that it would be just plain tragic if we fell short, and the limited edition hardcover did not happen. If you're inclined to agree then I hope you'll rush on over to my Kickstarter page and think about reserving a copy of your very own.
---
Once upon a time, some books were sold by subscription – in fact the Direct Market for comics works just about exactly that way now. A book would be solicited, and interested readers could sign up to buy one in advance.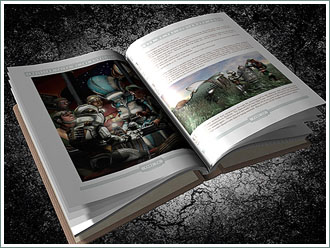 Of course the way this differs from the Direct Market is that you're not reserving a copy from a dealer. Kickstarter's fundraising engine has become the middleman – but that doesn't really affect the outcome. If enough of you reserve a copy, the edition will exist. If you don't, it'll remain an imaginary, though beautiful, book.