Wally Wood's Science Fiction Illustrations – 1957-1969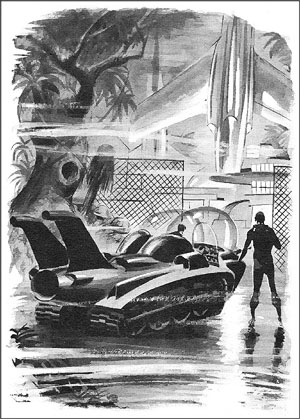 Golden Age Comic Book Stories has posted a collection of Wally Wood's science fiction magazine illustrations from 1957 through 1969.
Wood's one of my favorites among the EC comics artists although I got to know his work later, through his work for the Warren magazines and for Marvel comics. It's great to see these illustrations for Galaxy. They're a real departure from his distinctive inking style: "Make everything black that should be black; then make some more stuff black that shouldn't be black." (That's my paraphrase, but I think it's pretty close.)
While you're there, don't miss the recent Frank R. Paul and Big Little Books posts. Mister Doortree never disappoints.