Inkling – an iPhone app for Sketching with Variable Line Weights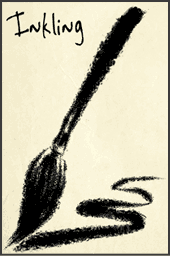 "Fun for everyone, but especially artists and non-artists."
Way to narrow it down!
Inkling is another iPhone app by my old friend Eric Daniels (his first was the Quantum Universe Splitter). This time Eric's left the fabric of spacetime alone so we can concentrate on doodling with iPhones.
Inkling uses the touch sensitive screens of the iPhone/iPod Touch to give you natural brushstrokes whose width is controlled by the speed of your finger. Neat!