"Let's Have Another Cup of Coffee" in Retropolis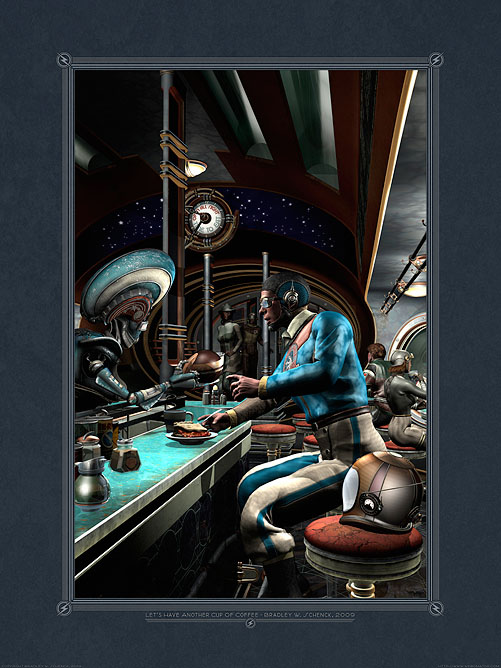 Late nights at the Astro Cafe, in the retro future world of Retropolis: ah, the memories! This diner offers anything a spaceman, spacewoman, or robot might want after a night's revelry, or after a night of dodging space pirates, which is not the same thing. Park your rocket, cadet, and have yourself a steaming hot cup of joe.
As usual, this was done with a combination of 3DS Max and Photoshop. It's the second of what may be three pictures set in my diner of the Future That Never Was.
This one, like the first, has a title from Irving Berlin's "Let's Have Another Cup of Coffee". Because my future is just like that.
Still: no women in tubes. Part of me feels wistful about how that might have improved things.
Available as a poster, an archival print, and a postcard.