No! This is NOT Rocket Science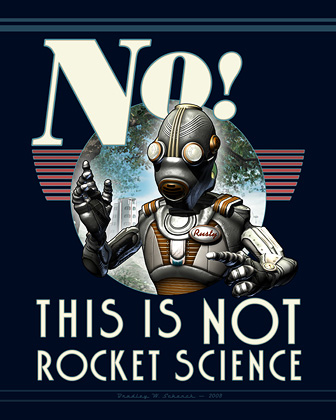 This is a natural counterpoint to my "This IS Rocket Science" T-Shirt design (both are available at the Retropolis Transit Authority) – and, taken together, they're a handy way to make it absolutely clear to anyone which things are, and which are not. Or, if for instance the poster versions are hung in the same room, they can make many people sort of short circuit and start drooling. Which is also pretty interesting to watch.
As always, or at least as, well, often, this one's also available on mugs, greeting cards, and blank books.