Thrilling Tales: The Tune Up of Terror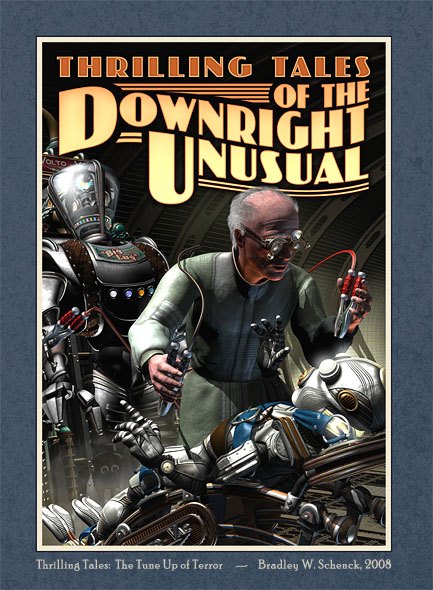 Change the oil, test the tubes, adjust the positronic circuits… but DON'T, please, use those jumper cables or strap me down to the… wait! Help!
Aw, heck. Not AGAIN.
This dramatic re-enactment of a senseless, preventable crime is meant to remind you how very important it is – even in emergencies – to make certain that any Sanity-Challenged Technophile you consult is fully vetted by the Retropolis Board of Technological Sociopaths. Check their certificates! Get a recommendation!
As with the rest of this series, TUNE UP OF TERROR is available on shirts, posters, greeting cards , coffee mugs, and on blank books.
Because this message is SO IMPORTANT to the Robotic Friendship Devices in your life, and mine.