It Looks Like I have a Lot of Legos to Answer For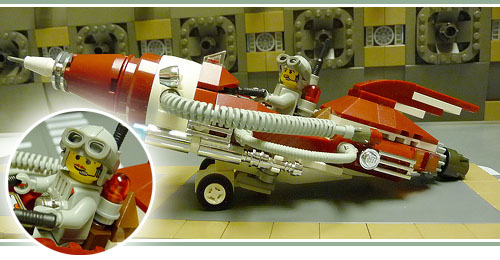 Chris Giddens writes to share with me his astonishing Lego retro rocket, complete with pilot-adventurer, which he tells me was inspired by my Retropolis pictures. I can't help but wonder whether it takes him longer to build one than it takes me to model it :). Whillikers!
There are three photos of the little roadster rocket in his Flickr stream (here, here, and here) and those pictures share tags with some other pretty neat stuff I might otherwise have missed.