Vintage Photography Collections from the Library of Congress – now on Flickr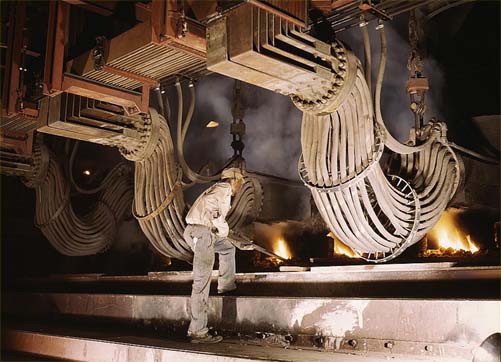 I've been watching the resources at the Library of Congress' web site for years now. They've published a lot of vintage photography, posters, and other materials, most of which were produced by government agencies. In general the government-produced work, like posters and photography from the Depression-era WPA projects, are in the public domain (though it's necessary to check the status of a particular work, and easy since they most often include the rights status of these images).
But now the Library of Congress has branched out into Flickr streams. There's a large selection of images in (so far) two collections: 1930s-40s in Color is a rare selection of over 1600 color photographs from that period, while News in the 1910s includes 1500 out of the Library's nearly 40,000 glass negatives from the Bain News Service, circa 1910-1912.
Easy enough to get lost in those virtual stacks. Leave breadcrumbs!