Vintage streamline cars and trucks by 3D modeler Niko Moritz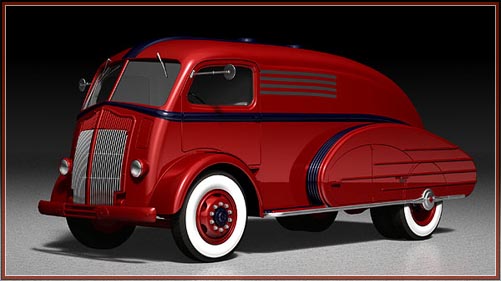 3D modeler Niko Moritz has a portfolio site that's populated with a series of wonderful streamline cars and trucks (and, well, planes and boats) based on designs and prototypes that weren't always put into production. There are some real gems here.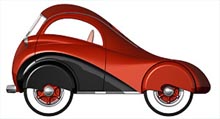 Above is his model of a fuel tank truck design that was patented in 1937, but possibly never built. He's based it on a period White coe truck, also the foundation for the teardrop marvel shown at right. Both are based on designs by Alexis De Sakhnoffsky.
Other highlights include the classic Cord 810, Jaguar XKE and XK120, and the Hupmobile Skylark. Oh.. and there's some modern gunge, too :).