Ars Technica's History of the Amiga, Part Five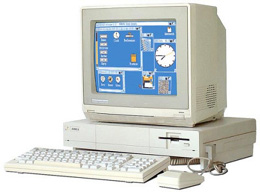 Ars Technica continues its series on the history of the Amiga computer with Part Five – in which we see the machine and its inventors, apparently saved by an influx of cash from Commodore Business Machines, learn the awful truth.
The company wastes its resources in a completely bungled launch and the Amiga simply sits, unmarketed and practically unsold, for about two years before matters change and someone gains a clue about what to do with it. Meanwhile Jack Tramiel rushes the Atari ST to market and advertises it aggressively. The original Amiga engineers are split between those who move East to join Commodore and those who've already found that they've had enough.
The story so far: