"Video 3000" animation from Stuttgart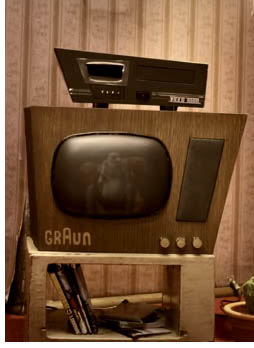 Video 3000 is a short animated film by a group of five students from the Hochschule der Medien in Stuttgart. It was shown at Cannes earlier this year.
I'd really like for you to go watch it, but it would be better if I didn't say much about why – you'll have a better time, believe me.
What I can say is that the character animation is terrific. You'll immediately relate to how Our Hero responds to the situation he finds himself in, and the various things he does are wonderfully well observed and animated.