Ars Technica's History of the Amiga, Part 4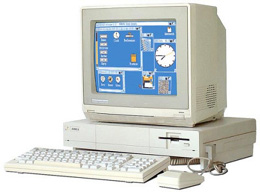 After a hiatus – which followed a bit of a letdown in Part 3 – Ars Technica's History of the Amiga continues in Part 4 – once more in fine form. We get the background on both Jack Tramiel and Irving Gould and follow Amiga Inc. through near-disaster to its apparent salvation at the hands of Commodore.
Some props are given to Carl Sassenrath for the Amiga kernel and his plans for the OS; we see some pushing and shoving in the decision on how much RAM to include in the machine; and we get a vivid description of the Amiga's launch event, complete with Debby Harry and Andy Warhol.
And perhaps most importantly we see how the world at large received the news. There's a pointed contrast with the other machines then available and a bit of prescience about how these outlandish features would one day become commonplace. Good reading.