Hordes of Retro Robots Assemble at Robot Island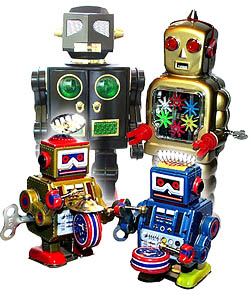 Wow. There is just no way I should be looking at all these today, so I'm counting on you to do it for me.
Robot Island has page after page after page of reproduction retro robot toys, along with other space toy replicas – and for those of you with both deep pockets and long arms, there are some collectible original space and robot toys, too.
Don't be dismayed by the voices chanting Destroy all humans.