"Pest Control" Music Video by Peter Leary & Friends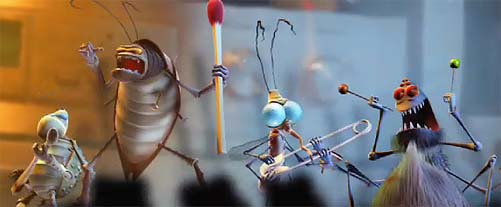 "Pest Control" is an animated music video by Peter Leary and a crew of co-conspirators, using Me the Conqueror's Lo Fi as the setting for an insect rock concert that leads to, well, insurrection. Or something like it.
Really nicely executed in every way. While it's not new (2005), it does seem to be new to the web. Therefore, go watch it.