"Space Cadet" Scion XA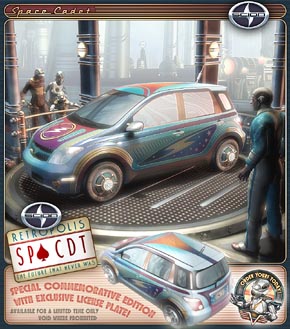 Heres' my entry – possibly my first entry – in the "Skin a Scion" contest at Deviant Art.
True to form, I ended up skinning the world around the car, too. Win or lose, I think I'll end up retooling the scene after the contest, with one of my own vehicles. Something you'd expect to see coming out of the Retropolis Rocket Works.