Homeless, by Eduardo Suazo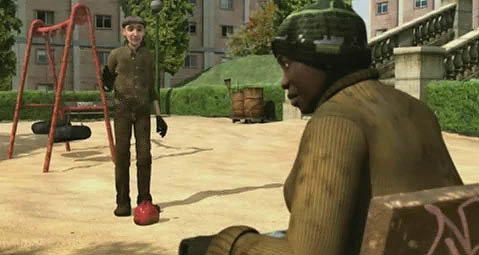 "Homeless" is an interesting animated short film by Eduardo Suazo; if you're used to brief, frenetically paced animations you'll probably hate it, but it's well worth your time.
It's technically proficient but it does raise the question of why, if this were the film you wanted to make, you'd animate it rather than shooting it in live action. The few (though important) effects in the film could as easily be done in either case. I guess when it comes down to it, the answer is that if you're an animator, you use the tools you have. Anyhow, those musings aside, an interesting piece.
Swept up from 3D Total.