Buck Rogers and Flash Gordon covers for Big Little Books, at Golden Age Comic Book Stories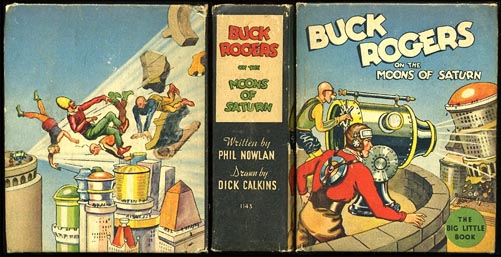 The tireless scanner of Mister Doortree now casts its uncanny, glowing beam of awesomeness on a collection of covers from Big Little Books and their countless clones, all featuring the adventures of Buck Rogers or Flash Gordon, and all at that ever-interesting site called Golden Age Comic Book Stories.
Robots! Rockets! Death Rays! Sinister Comets! Forgotten Cities!